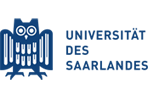 CELL PHYSICS 2023
SFB 1027 and DGZ International Meeting
October 10-13, Saarbrücken
Welcome to the website of Cell Physics 2023!
The "Cell Physics 2023" will take place at Saarland University in Saarbrücken, Germany, 10-13 October 2023 as in-person format. This time, it is jointly organized by the German Society for Cell Biology (DGZ, DGZ Annual Meeting) and the Collaborative Research Center SFB 1027 "Physical modeling of non-equilibrium processes in biological systems" and continues the series of conferences, which already took place five times, in 2014, 2016, 2017, 2019 and 2021. It is intended to be an interdisciplinary platform for scientific exchange between participants from cell biology and biophysics, both represented in roughly equal numbers.
---
Topics Include
---
Important dates
---
The conference will start on Tuesday, 10.10.2023, 8:30 am and finish on Friday, 13.10.2023, around 2pm.
| Abstract submission | July 3, 2023 |
| --- | --- |
| Early registration deadline | July 3, 2023 |
| Regular registration deadline | September 10, 2023 |
| Registration and Welcome | October 10, 2023 |
| Conference | October 10-13, 2023 |
---
Registration and abstract submission
---
The registration and abstract submission system will open soon
---
Venue
---
The conference will be held in the building E2 2 of the UdS campus
Map of the area
How to reach
---
Invited speakers
---
| Marc Baldus | Utrecht |
| --- | --- |
| Effie Bastounis | Tübingen |
| Timo Betz | Göttingen |
| Cristina Cardoso | Darmstadt |
| Katia Cosentino | Osnabrück |
| Morgan Delarue | Toulouse |
| Alex Dunn | Stanford |
| Gillian Griffiths | Cambridge |
| Edouard Hannezo | Klosterneuburg |
| Rhoda Hawkins | Sheffield |
| David J. Hodson | Oxford |
| Jörg Höhfeld | Bonn |
| Dagmar Iber | Zurich |
| Cordelia Imig | Copenhagen |
| Eva Kiermaier | Bonn |
| Gijsje Koenderink | Delft |
| Benoit Kornmann | Oxford |
| Rafael Kramann | Aachen |
| Daniel Larson | Bethesda |
| Noa Lipstein | Berlin |
| Melanie McDowell | Frankfurt |
| François Nédélec | Cambridge |
| Florence Niedergang | Paris |
| Alexandre Pesart | Lausanne |
| Arun Radhakrishnan | Texas |
| Aurélien Roux | Geneva |
| Verena Ruprecht | Barcelona |
| Howard Riezman | Geneva |
| Francesca Santoro | Jülich |
| Markus Sauer | Würzburg |
| Sebastian Streichan | Santa Barbara |
| Magali Suzanne | Toulouse |
| Isabelle Tardieux | Grenoble |
| Danijela Vignjevic | Paris |
| Chiara Zurzolo | Paris |
---
Program
---
More information will be published soon
---
Poster session
---
More information will be published soon
---
Accommodation
---
More information will be published soon
---
---
Poster
---
The conference poster is available for download here

A4
---